Cloudflare provides free SSL certificate for your website on even the free plan they offer. It is one of the essential features of Cloudflare. Recently Google has announced that HTTPS as a now considers in ranking factor. It will increase the chances of Google ranking if you use HTTPS protocol. Cloudflare has released a free version of SSL and easier to set up.
The primary purpose of the SSL, increase performance, and security on your website. It's will done by secure the communication between you, client, and server where you hosted your website. Moreover, Cloudflare protects from the DDoS attacks and other threats to protect your server bandwidth and resources. Another great benefits, your website page loading fastest. Thus, it will improve website performance. Following are the steps to set up a free SSL certificate Using Cloudflare.
Free SSL Certificate For Your Website – Setup Guide

Following are the step for how to secure your website with a free SSL certificate using Cloudflare.
Step 1
Go to cloudflare.com and sign up new account. Next, you have to add your website in Cloudflare.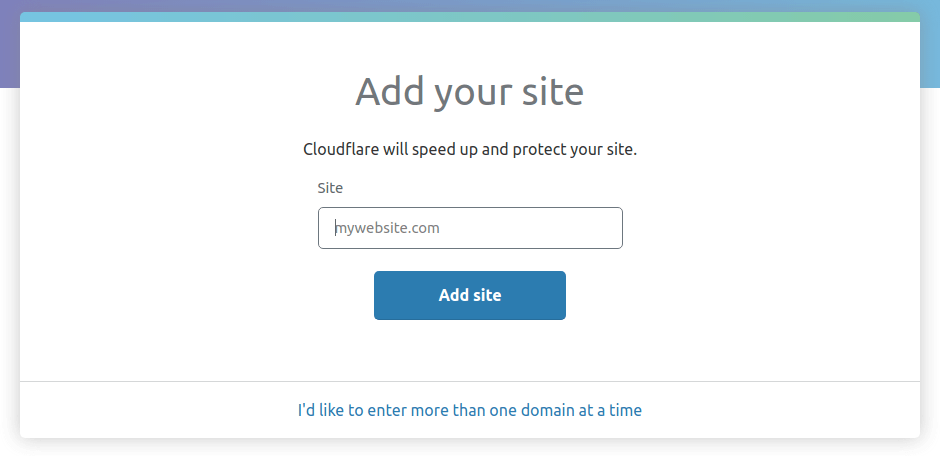 Step 2
After adding your website, this screen will show Cloudflare will scan the DNS records of your website. Click on Next button.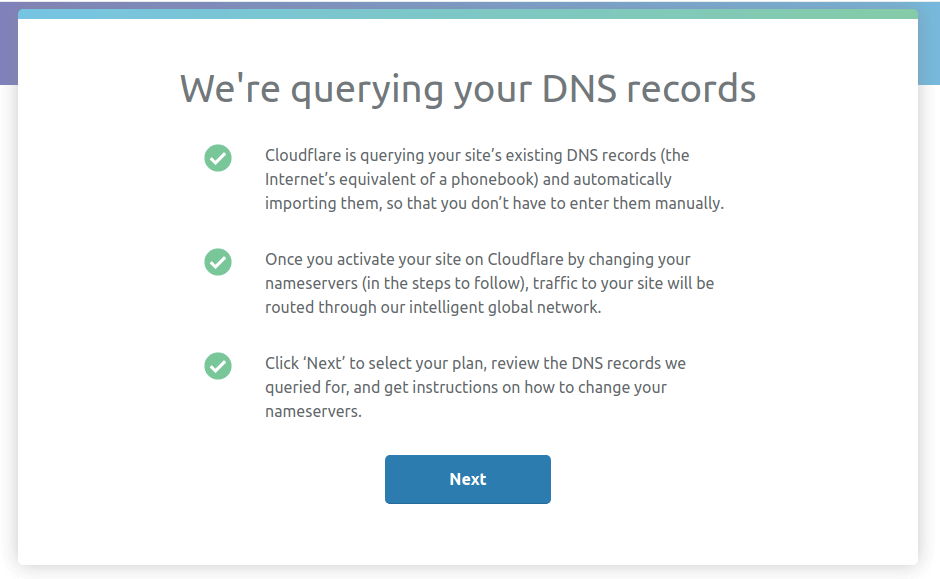 Step 3
Here, you have to choose a plan for your account. You have to select a free plan, or you can continue with different tiers plan. Click on the Confirm Plan button once you choose.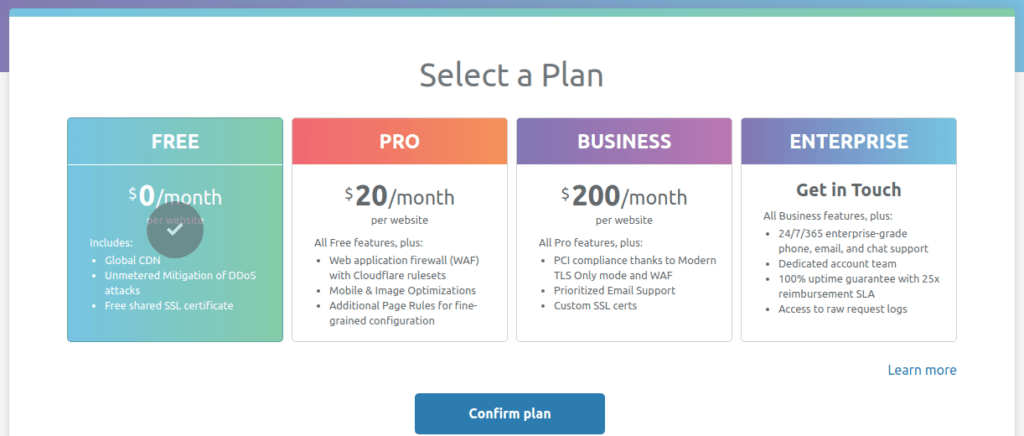 Step 4
You will see Cloudflare DNS query scan results for your website. You need to check it all DNS record. If you found any record missing, then please add manually. Next click on the Continue button.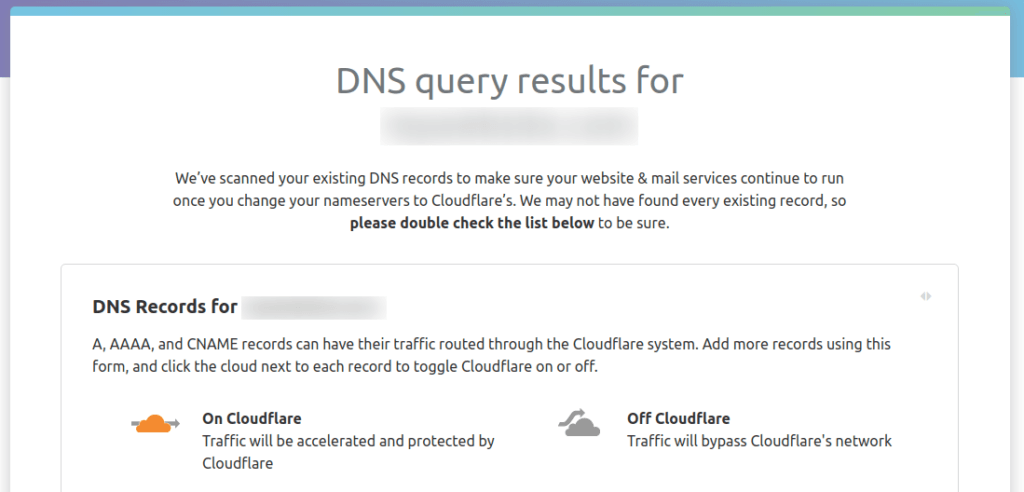 Step 5
Now, you come to change your Nameservers page. Cloudflare suggests your new name servers in following way. Also, You will see the instruction of how to update the Nameservers of your domain name. You need to go your domain provider, for example, Godaddy and modify domain nameservers address with new nameservers.
Step 6
After updating Nameservers, click on Continue button. Here Cloudflare takes some time to activate your site. Once Cloudflare activate your website, you will find following menu options.
Step 7
Go to the Crypto menu in the client area and activate your SSL. Choose Flexible SSL option. What is Flexible SSL? It means a secure connection between your website visitor and Cloudflare, but a not secure connection between Cloudflare and your web server. You don't need an SSL certificate in your server account. However, your visitors see the site is an HTTPS enabled. Once you activate this option within 15 minutes (up to 24 hours), SSL will be issued and activated by Cloudflare. Once flexible SSL is active, you will see there is displaying an active green box.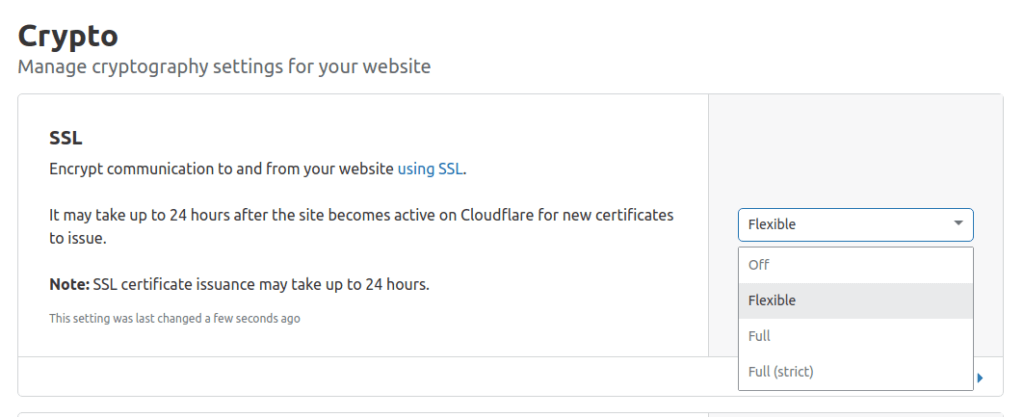 Step 8
Same page scroll down, redirect all HTTP request to HTTPS. Set on for always on HTTPS option.

Furthermore, you need to enable automatic HTTPS rewrites option.

Your site is now secured and visitor can use your site using HTTPS